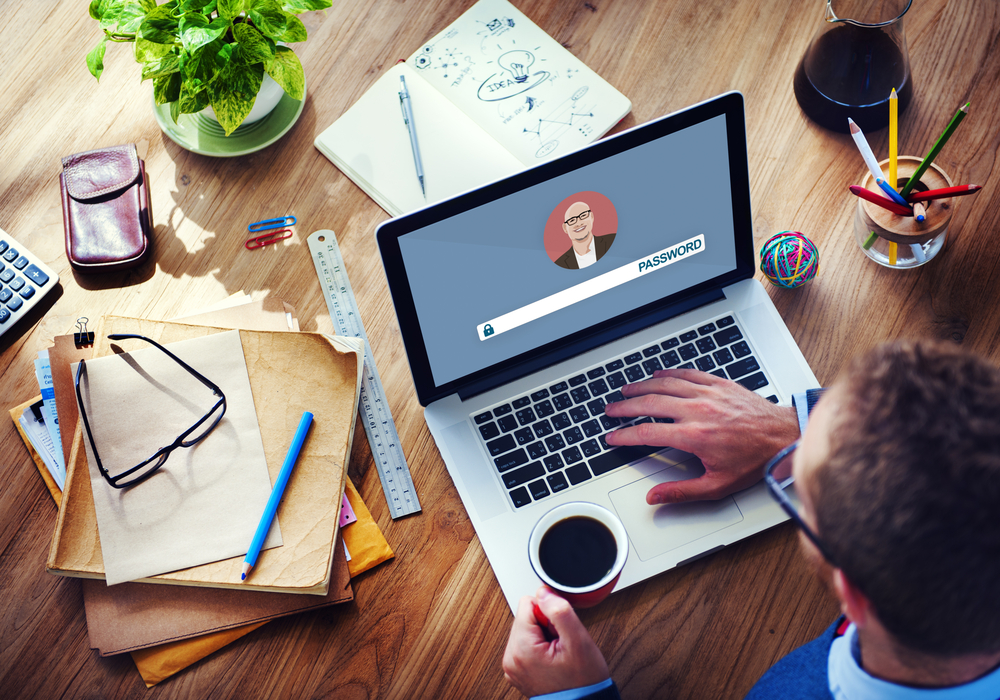 The terms of use and privacy policy are two of the most important pages on a website and yet they're probably the least read.
When I advise a client that they should have them in place and offer my help in preparing them, their first reaction is often "No, don't worry, I'll copy them off someone else's website"
Putting aside the fact that this would make them guilty of copyright infringement, here's four reasons why this is a terrible idea and why your website should have a professionally prepared terms of use and privacy policy.
Reason 1 – they help you comply with the law
The UK is the world leader in ecommerce according to Google boss, Eric Schmidt and this can, at least in part, be put down to the trust we have in the online traders we do business with. This trust comes from the laws that have been passed to protect consumers' personal and financial details and ensure they have the ability to enforce their legal rights when making purchases online.
These laws include the ecommerce regulations, Distance Selling Regulations, Data Protection Act and many others and a professionally prepared terms of use and privacy policy can help you comply with all of them.
If you use a web form, for example, to collect names and email addresses of people who visit your site and opt-in for your updates, you're collecting personal data. You must, therefore, comply with the Data Protection Act 1998. If you don't, you risk being sued by visitors to your website, or fined by the Information Commissioner.
Many of my clients don't take this risk seriously, but there's an event greater reason for them to comply. If they don't comply with their legal obligations, they risk having their Facebook or Google accounts shut down or being blacklisted by their CRM provider for failing to comply with their terms of service.
If this happens, they can no longer advertise or send out broadcast emails, which would be disastrous for their business!
Even when you do have terms of business and a privacy policy, you need to keep them up to date. New laws are continuing to be passed and older laws updated to reflect the ever-changing online landscape.
On 1 October 2015 most of the provisions of the new Consumer Rights Act 2015 came into force, which included new provisions relating to digital content. So, if your terms of use were written before then (or you copied someone else's whose was written before then) you can be sure it's out of date and you're unlikely to be complying with the law.
Reason 2 – they protect you from being sued
If you provide advice on your website, perhaps through a blog, it can't be specific to an individual and it's unlikely to be as comprehensive as the advice you would give face to face in a meeting.
It can also become out of date or it might only be relevant to a particular location (for example everything I write is based on English law)
If someone takes your advice, acts on it and claims it was wrong, they may try to sue you for any losses they incur.
You can prevent this by adding a disclaimer into your terms of use. Something along the lines of:
"The content on our site is provided for general information only. It is not intended to amount to advice on which you should rely. You must obtain professional or specialist advice before taking, or refraining from, any action on the basis of the content on our site.
Although we make reasonable efforts to update the information on our site, we make no representations, warranties or guarantees, whether express or implied, that the content on our site is accurate, complete or up-to-date."
This is usually combined with a limitation of liability clause so if someone does try to sue you, the amount they can claim is limited to an amount you specify.
Reason 3 – they protect your intellectual property rights
You website will be full of intellectual property, making it one of your most valuable assets. Your brand will be protected by trade marks (registered or unregistered), the content will be protected by copyright and the whole website may be protected as a database right.
Therefore, you must protect it or you risk losing it!
If someone copies part of your website or content without permission, you will no doubt want the option to sue them and claim compensation. However, a fact that many people are unaware of is that if you don't have clear intellectual property notices on your website, you're unlikely to be able to claim any compensation!
Your terms of use can prevent this. They can contain very clear statements about what rights you own in the content on your site and what visitors can and cannot do with it.
Reason 4 – they enable you to control visitors to your website
It's your website so you can decide what visitors can and cannot do when they visit. When someone visits your website, you are entering into a contract with them and the terms of the contract are your terms of use and privacy policy.
For example, you can set the rules about how your content is distributed. Therefore, if you're happy for your blog to be shared so long as you're given credit and a back link to your website, you can specify this.
If you allow visitor to upload their own content or to comment on your blog, you must have an acceptable use policy that allows you to moderate this, and ban users who post anything inappropriate.
If there's a members only area you can set the rules about who can join and prevent unauthorised sharing of login information.
So, are you still going to rely on a stranger to ensure you comply with the law, prevent you from being sued, protect your most valuable assets and control the visitors to your website?
As our digital economy grows, laws will continue to evolve to ensure that it's a safe place to do business. If you want to be a part of this economy, you must comply with them and having professionally drafted terms of use and privacy policy is the best way to ensure this.
If you would like more information about how we can help your business thrive in the online world, please feel free to get in touch on a no obligation basis.